Even though it is already March and this post is long overdue, I thought I would share with you the places I would most like to travel this year. I don't expect to make it to all these places by the end of 2017 but its good to dream, right?
Mauritius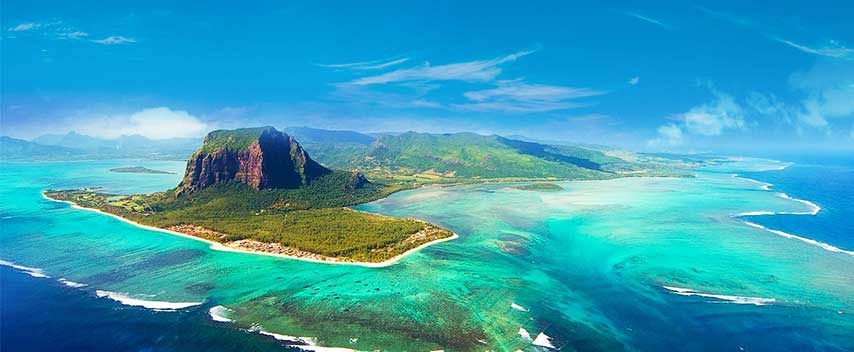 Mauritius is a small volcanic island about 2,000km off the southeast coast of Africa. It has a varied landscape of white sandy beaches, mountains and lagoons, and is also home to the world's 3rd largest coral reef. The island enjoys a mild tropical climate, with summer running from November to April and winter from May to October. Mauritius is a very multicultural country, meaning that the food available is a pleasing mix of English, Creole and European. I'm hoping to travel to Mauritius this summer with my boyfriend – he is originally from Mauritius so it will be amazing to be shown round such a beautiful and varied place by someone who knows it inside out. Stay tuned for lots of blog posts about my trip!
Zadar, Croatia
I visited Croatia in the summer of 2014 and fell in love with the beautiful scenery and relaxed atmosphere. Although I travelled round much of the country, one place I didn't get to discover was the historic town of Zadar. Zadar is set on a small peninsula, and contains Roman ruins, a port, cosmopolitan cafes and a variety of museums. Unique features of the town include the "Sea Organ", a musical installation by a local architect which makes sounds by waves pushing water into tubes under the ground. Zadar is also said to have one of the most beautiful sunsets in the world. Flights to Croatia are often very reasonably priced, and the cost of living whilst there is extraordinarily good value for money! I went to Croatia a couple of years ago and have been itching to go back ever since! Find out about my last trip there by clicking here.
Los Angeles, California
My best friend is moving to America for a year in August to study at the University of Wyoming. I would love to go and visit her, but thought she might like to discover somewhere in the US other than where she's living. I'd love to relax on Venice Beach, visit the Hollywood Walk of Fame, walk along Sunset Boulevard, and go to the many amazing museums LA has to offer!
Copenhagen, Denmark
Scandinavia is an area of Europe I am yet to discover, but I would love to visit the city of Copenhagen, which is known for its picturesque harbour-side vistas, varied cultural attractions and delicious Nordic food. An hour long bus journey from Copenhagen gets you to Helsingør, home to Kronborg Castle, which was made famous by William Shakespeare's play Hamlet (in the play it is known as Elsinore Castle). I am a huge Shakespeare fan and have wanted to visit this famous castle for many years!
Menorca, Spain
 In early July I am hoping to go on holiday with a group of girlfriends, and we are currently trying to decide where to go. We are looking for somewhere relaxing, sunny, and affordable, and I think Menorca fits the bill pretty well! Lonely Planet describes Menorca as "wild and wonderful", and I would have to agree – its endless white sand beaches and turquoise bays would be the perfect place to relax and recuperate after a busy few months. And with an average temperature of around 25 degrees celsius in July, what's not to love?!
And that concludes my travel wishlist for 2017! I don't expect to go to all these places, but when I am arranging my various trips throughout the year these are definitely my priorities! I would love to know what you think of my list, and where you would most like to go this year!